On July 30, Archaeologist Aaron Naumann will present: Protecting Methow Valley Archaeological Resources.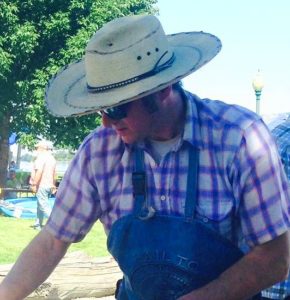 This is a conversation about the ethical, legal and practical aspects of protecting Methow Valley archaeological resources. The event is from 5:00 to 6:30 PM at the Methow Valley Interpretive Center at TwispWorks.
Aaron Naumann is a Mi'kmaq descendant originally from Maine, who has worked closely with Native American tribes to protect cultural resources for the last 20 years. He received a BA from Beloit College in Wisconsin, a MA from Michigan State University and is a Ph.D. student at the University of Washington. He has experience working for academic institutions, US Army Corps of Engineers, Environmental Consulting firms, and is a Senior Archaeologist for the Confederated Tribes of the Colville Reservation.