On September 24, 2017, Dale Swedberg of the Washington Prescribed Fire Council will present Fire – A Native American Tool for Sculpting Canoes to Landscapes. This presentation is at 5:00 to 6:30 pm at the Methow Valley Interpretive Center at TwispWorks.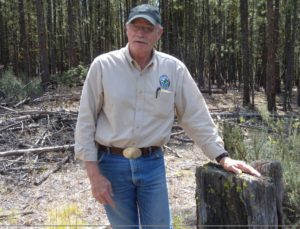 Native Washingtonian Dale Swedberg received his BS and MS in Wildlife Biology from WSU. As Manager of Sinlahekin Wildlife Area for 16 years, Dale came to the realization that he was responsible for managing fire dependent fish and wildlife habitat. He studied fire use by aboriginal peoples throughout the world and concluded that modern societies have become disassociated from the knowledge of fire dependent ecosystems.
Dale is a passionate advocate for restoring ecologically appropriate fire to resume its fundamental and integral part in creating and sustaining a healthy resilient ecosystem supporting a diversity of wildlife species.
Dale has provided a reading list for those who are interested. Click here for the reading list on native burning uses.
"… [E]verything we know about environmental history suggests that people have been manipulating the natural world on various scales for as long as we have a record of their passing."