The Traditional Cultural Plants Project, presented by Pendleton Moses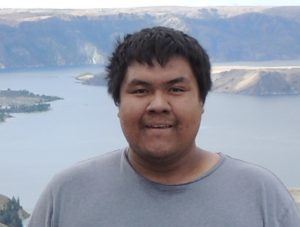 Pendleton Moses will describe the Traditional Cultural Plant Project of the History/Archaeology Program of the Colville Confederated Tribes (CCT). Pendleton is of Moses-Columbia, Nez Perce and Palus descent and is an enrolled CCT member.
Pendleton worked with the Cultural Plants Project as a college intern and is now part of the CCT staff. His interests include plants, traditional uses and native languages. He plans to return to college; meanwhile he is learning about plant identification, ecology, monitoring, and GIS mapping.
When: Sunday, October 29, from 5:00 – 6:30 at TwispWorks, 5th and Glover in Twisp.
This is our Last Last-Sunday Presentation until March. No Admission Fee-Donations Appreciated.