Archived 2014 Activities

May 17: Moccasin Lake Ranch Wildflowers with George Wooten and Greata Beatty, author of Wildflowers of Mocassin Lake Ranch. Hike to a lunch served in a great setting. Space is limited, please reserve in advance (509-997-6010). Cost $40, includes raffle ticket for a limited edition copy of Wildflowers of Mocassin Lake Ranch. 10am to 2:30. Meet at the Interpretive Center at 9 :30 or a Moccasin Lake Ranch at 10:00.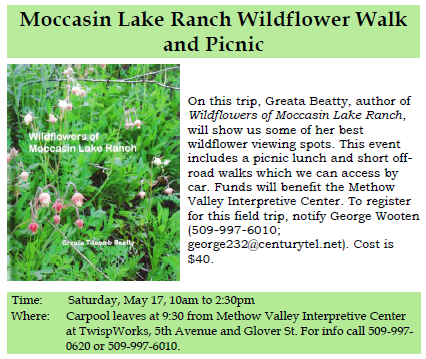 May 25 (3pm): Live Birds of Prey and Other Rescued Animals with Lisa Lindsey of Okanogan Wildlife League. Last Sunday, 3pm at the MVIC.
June 29 (3pm): Charley Family DVD Premier with descendents of the last full-blooded Methow native T.B. Charley. There will be a pit house dedication ceremony. Last Sunday, 3pm at the MVIC.
July 19: Salish Bounty exhibit opens. This exhibit from the Burke Museum examines historical trade routes used by local tribal people. Art will be displayed in partnership with Confluence Gallery and the Methow Salmon Recovery Foundation. Exhibit runs through September 28 at the MVIC.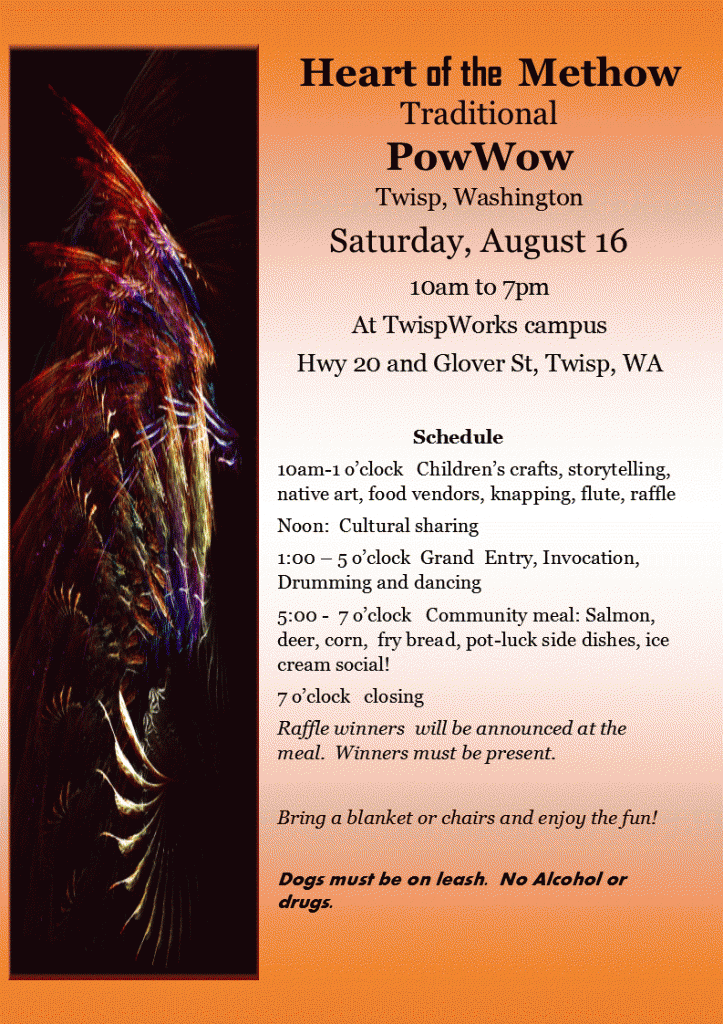 August 16 only: Heart of the Methow Powwow:  TwispWorks Campus at Hwy 20 and Glover St., Twisp WA Call 509-997-4904 for more information.
August 31: Historic Tribal Connections with Dr. Richard Hart. Last Sunday, 5pm at the MVIC.


September 28: Revisit with Lampreys with John Crandall. Discover how the lamprey influence salmon restoration in our own Methow Valley. Local biologist John Crandall has worked on fisheries conservation for many years across the Northwest with a special interest in monitoring fish and habitat response to restoration activities. Last Sunday, 3pm at the MVIC.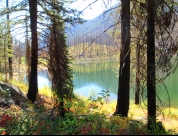 October 26: Fish, Floods and Fire with Jennie Molesworth. What are the effects of post-fire flooding on fish and rivers? Jennifer has worked on aquatic ecosystems through many fires and her talk will be relevant to future recovery plans. Last Sunday, 5pm at the MVIC.